Are you planning to travel abroad or within the country, with friends or alone? Then you will need to keep a lot of safety provisions in mind. This will guarantee you a safe trip for you and your fellow travelers. The following top 10 travel safety tips will save you a lot of hassle when you are out of home.
1. Make your visas and passport up-to-date before you venture out to foreign destinations. Do not fail to fill the emergency information page available on your passport. It will be of great help in times of crisis.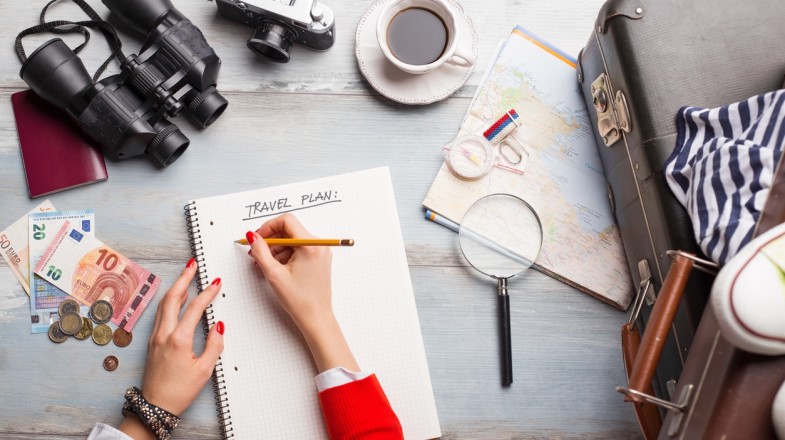 2. Ensure that you have learned something about the culture of the place you are visiting. This will ensure that you have a safe vacation and save you a lot of embarrassment. Learning some phrases of the local language will help you in times of crisis like when you are separated from your tour guide. If you are traveling alone, ensure that you hire a guide who speaks both your language and the local language of your destination.
3. Avoid walking alone. Walking in group is safer especially in scarcely populated areas and forested areas. Having company will add to your enjoyments. Robbers and thieves normally target people who travel alone.
4. Always make use of covered luggage tags and avoid putting your home address on an open luggage tag. You can use your relative's or friend's address on the tag if you are paying them a visit. When you are out on business, use your company's address.
5. Be aware of your environment and follow your intuition because most of the times it is right. Always keep your ears open for the inner voice. Single parent, older people and women are easy prey to crimes against tourists. Therefore, always be alert when you are alone.
6. Before you check-in, ensure that your resort or hotel is in a criminality free zone. Keep the contacts of local police and medical practitioners, especially if you are putting up at a hotel in a remote location.
7. Avoid bringing any valuables such as electronic gadgets or jewelry when you are going for a vacation. Always keep your valuables and money including credit cards and traveler checks locked away in the safety deposit box offered by your hotel.
8. When you are going for adventurous expeditions like safaris with your family, you require to take special care of your children. Make sure they are always on your side because they are easy target for predators.
9. Avoid being too adventurous while checking out the exotic local cuisine. If you are not keen, you can end up with infections such as dysentery, allergies. Therefore, eat food only at hygienic and clean places. Your tour operator will be of great help in guiding you in this regard.
10. Take care of your luggage. Tourists are normally an easy target for pick-pockets and thieves. Therefore, ensure that you purchase locks. Different types of locks like lightweight cable lock, combination lock and various sizes of padlocks will ensure the safety of your baggage while you travel.
These amazing tips for safe travel will truly make your vacation an amazing experience that you will remain vivid in your memory all your life.